The benefits
a stronger, fitter, leaner you
Transform the body into the ultimate human weapon through the hand-to-hand combat fighting system developed over thousands of years. Not only will it transform your body, but also your mind whilst carving out a stronger, fitter, and leaner body.
SPAR, SOAR & SUCCEED AT OUR MUAY THAI GYM IN PERTH
We champion ourselves on knowledge, skill, dedication and commitment. Our mission is to show people that it's never too late to learn new skills or hone existing ones. Martial arts are an excellent way to keep fit, lose weight whilst increasing muscle mass, and feel more confident and stronger than ever.
In Muay Thai training you will engage your whole body which makes not only for an incredible workout, but it will also show you how capable and dynamic your body really is.
WHY MUAY THAI IS TOTALLY AWESOME AT CHAMPIONS GYM PERTH
Our Muay Thai classes are led by expert coaches and instructors, who have diverse knowledge, industry experience and impeccable technique. Our teaching methodology is purpose-built to be inclusive and allow people of all abilities to have fun and flourish.
We have a Muay Thai beginner class and then intermediate and advanced sessions which you can access if you develop a really strong fervour and talent for the sport.
Furthermore, we have a top-notch space to work in complete with first-class facilities. All you need are some gloves, wraps, a towel and comfortable exercising attire- we'll take care of the rest!
We feel that we have really helped to create a Muay Thai community in Perth. We offer a place where all kinds of people can come with absolutely no judgement, criticism, ego or negativity. Our job is to show you what we've spent years learning and perfecting so that you can become the fittest, most confident version of yourself. With us, you'll be able to find consistency, perseverance, strength and self-belief. A place where you can really belong and never hold back your enthusiasm and determination.
By taking up Muay Thai classes here at Champions Gym, we guarantee that you're not only going to feel better physically, but you'll benefit from a big increase in self-confidence, better self-esteem and you'll find that you're better able to cope with the stresses of everyday life – all big plusses in our books!
MUAY THAI CLASSES: TRY SOMETHING DIFFERENT & YOU WON'T BE DISAPPOINTED
Whether you've typed in 'best Muay Thai classes near me' to find us, seen our ads or heard a loved one raving about us- we're so glad you're here. We understand that it's a big deal to put yourself out there, take a leap of faith and try something new. However, we'll be right there to catch you and show you the amazing world of martial arts.
Our members are at the heart and soul of everything we do. Every single person who comes to our gym is treated with care and respect. That's why you can expect big smiles, kind words of wisdom and encouragement and an incredibly warm welcome from all our team. We have parking onsite and a full, flexible timetable as we endeavour to be accessible to all, no matter how busy your schedule is.
So, if you'd like more information don't hesitate to get in touch. You can follow us on social media, give us a call or send us a message and we'll do our utmost to answer all your questions and queries. Don't forget to check out our testimonials too so you can see how we've helped many people to feel absolutely unstoppable with the power of Muay Thai in Perth.
If you would also like to get more information about our Strength & Conditioning classes in Perth or Boxing Classes in Perth, get in touch with our friendly staff!
Improve Reflexes

Develop Speed & Agility

Self-defence

Toning & Conditioning
Nothing comes close
The sheer focus, will, and determination to succeed is developed through daily investment in one's self. From consistency, discipline, resilience, everything practised in the gym is transferable to everyday life.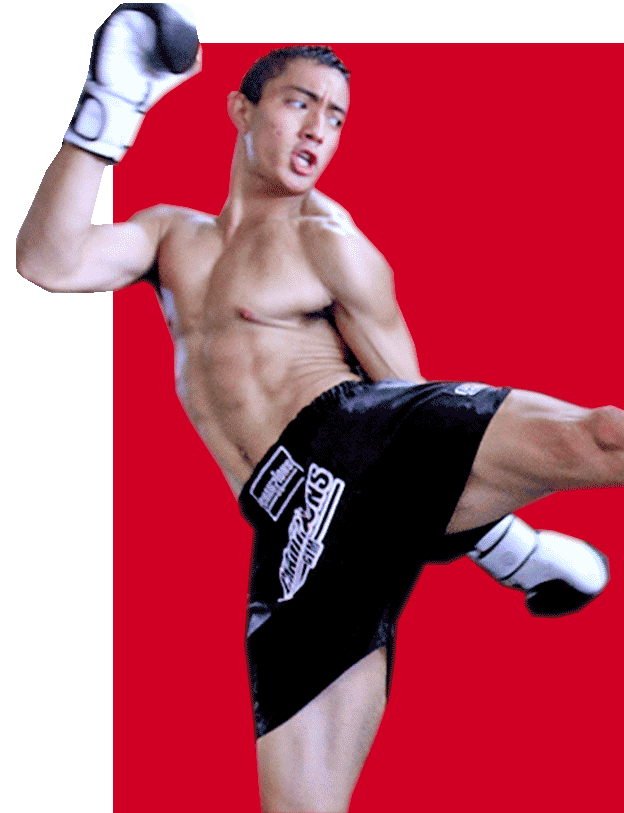 The journey of a thousand miles starts with a single step
We'll help you find a program that fits your goals & your lifestyle.
Talk to a coach to learn more about which program could benefit you and your goals.